Get Published! One Day Workshop in San Luis Obispo, CA.
November 4, 2017 9AM - 1PM
Timing has never been better for writers to publish their work. Did you know San Luis Obispo played a key role in the evolution of self publishing at Amazon.com? In the past 12 months, Brian Schwartz and his marketing team have taken more than fifty titles to #1 status on Amazon. Want to know what it takes?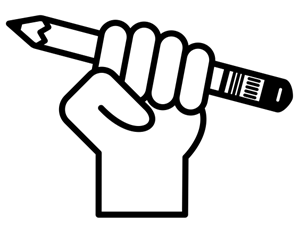 Every bestseller began the same way; a single idea in the mind of the author. Learning more about the publishing process before you begin will help steer you towards success. In this workshop, you will leverage the collective knowledge of nearly 10 years and more than 400 titles upon which the instructor helped to publish.
In addition to grasping the principles of publishing (from idea to finished book), Brian will show you how savvy authors are utilizing online promotional sites and leveraging social media to give their books millions of page views. See how authors are using Amazon, Goodreads, Facebook, Youtube, and more to catapult their titles to the top of the charts.
You will see the actual tools & techniques that can give your book exposure to millions of potential readers. Brian will share the strategies being used by the bestsellers that are available to anyone. Gain the mindset, knowledge, and toolset to monetize your writing.

AuthorDock.com is an online tool we developed to help authors apply the knowledge they learn and set themselves up for success after the class. AuthorDock provides users an assignable action list, milestone tracker, marketing plan, and collaborative workspace to turn your ideas into action.

PubWriter is a 'web canvas' that allows you to publish and manage your web content through Dropbox on your own domain. You create (or edit) your page, hit save and seconds later, it's published to your website. There's nothing to upload, patch, or maintain. It's the first true 'Save-to-Publish' solution.
Collective Wisdom
You will also get the opportunity to network with other authors who attend!
About the instructor:
Brian Schwartz is an award winning author and former president of the Colorado Independent Publishers Association. Since 2010 he has worked with hundreds of authors and launched more than 50 bestsellers. Some of Brian's notable clients include NY Times Bestseller Sara Davidson, Joe Cross (Fat, Sick, and Nearly Dead), and Arlo Guthrie.
Brian is the founder of SelfPublish.org, a site dedicated to bridging the gap between self-publishers and traditional publishing. He is a passionate speaker who enjoys sharing the proven strategies and techniques of successful indie authors. His YouTube channel has over 120,000 views.
Brian has authored two books: 50 Interviews: Entrepreneurs Thriving in Uncertain Times and Finding Speaking Success (Wise Media Group). He was featured in Wild Ink: Successful Secrets to Writing and Publishing in the Young Adult Market (Prufrock Press). He is a past columnist for the Northern Colorado Business Report.
Q & A