Adding a Video to your Amazon Sales Page
Do you have a video that might help sell more books?
If you take a close look at your Amazon product page, you may see this option: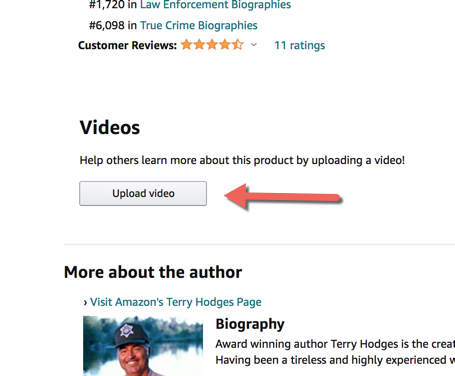 If so, it's an opportunity to post a video about your book.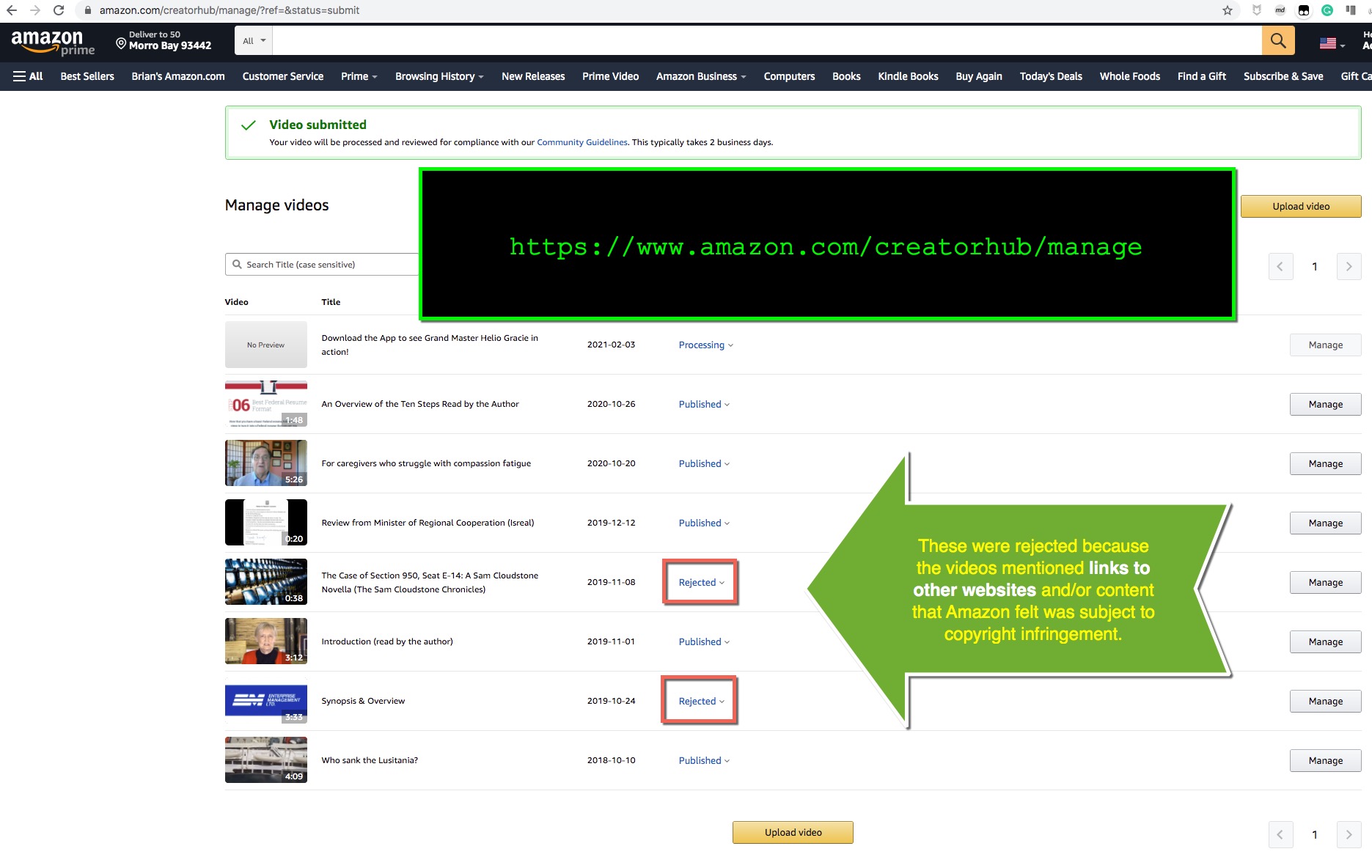 Amazon is very strict about what videos they allow on their sales pages. You have to be sure there are NO URL LINKS or references to competitors (even your own website). Also, IF they think you might be using unlicensed content (audio or visual), they will often reject it as well. Consider adding a credits screen at the end to proactively address any potential copyright infringement concerns Amazon may have. Same goes for any claims they can't validate.
We've discovered these reasons through trial and error. If your video is rejected and you are not sure why, you can try to send an email to community-help@amazon.com, but don't hold your breath that they'll respond.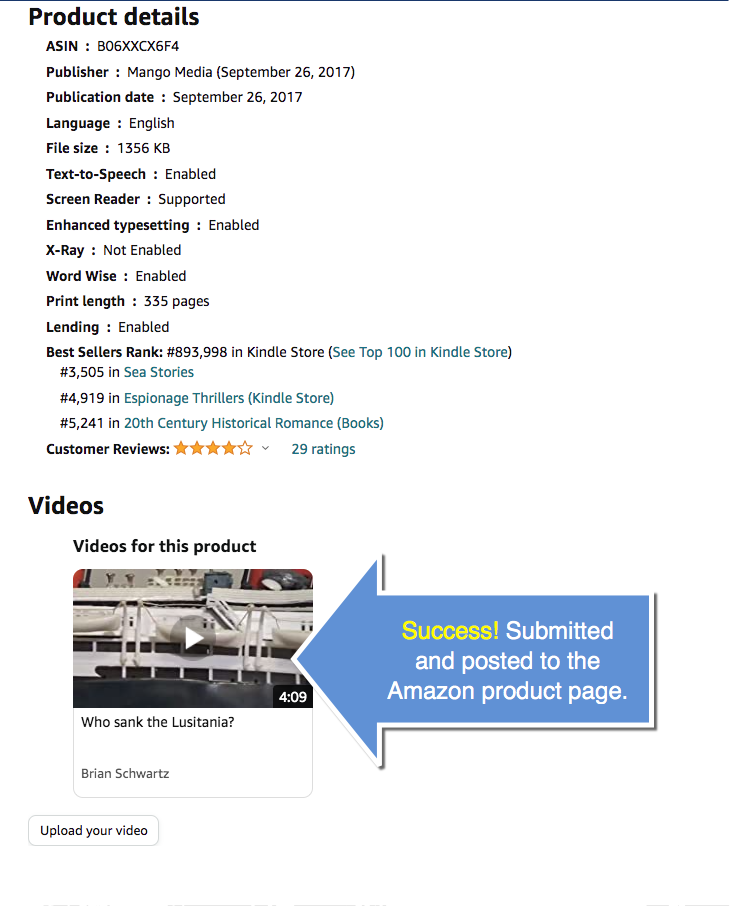 I am pretty certain that including any portion of your audiobook will also cause a rejection of your video, but I'm doing further testing and will share my results.
To check the status of any videos you've uploaded, go to: https://www.amazon.com/creatorhub/manage
More resources