"I've been working with Brian Schwartz and his team since 2013. He first assisted me in setting up The Gracie Diet (and the various translations that followed) on Kindle. Over the years, he's expanded his value and stepped up to assist me in whatever technical challenge I faced - whether it be Amazon, web domains, or any other glitch we ran into. He also identified significant opportunities to save us money and helped reduce our annual tech spend considerably. In 2019, he helped us launch GracieMuseum.com, a website dedicated to preserving the history of Jiu-Jitsu. I'd highly recommend Brian and his team for your next project. He is trustworthy, loyal, has high integrity, and I know that anything he recommends is always in our best interests." ~ Rorion Gracie
---
Dear Author,
We work for authors & publishers by preparing their books for sale on all the major marketplaces (in both print & digital). As the publisher, you retain all rights and receive 100% of the profit for life (and get paid directly by the marketplaces who sell your books)!
Think of us as your publishing subsidiary.
Our mission is to bridge the gap between self-publishers and traditional publishing by revealing the proven strategies and techniques of successful independent publishers.
Whether you need book layout, cover design, reviewers, a website, or a bestseller campaign, rest assured we've got you covered. For over 11 years, my full-time job has been assisting authors and independent publishers. Investing well over 10,000 hours, you benefit from the cumulative experience of publishing over 500 titles!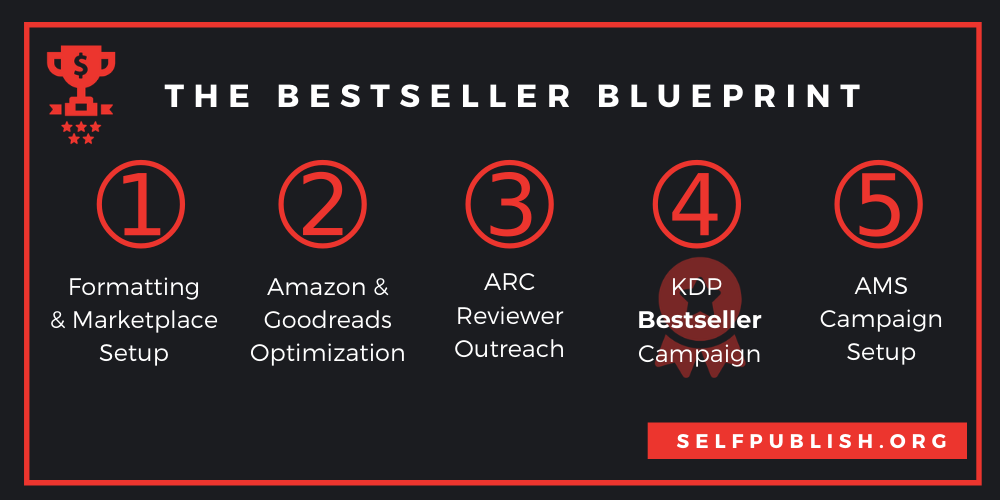 From ebook to print-on-demand to designing a marketing plan, we will custom tailor a scope of work to meet your needs. Issues with Amazon? We've been fixing problems for authors for years.
Since 2008, we've enabled more than 100 titles to reach bestseller status on Amazon. In doing so we've established a bestseller framework that gets the job done every time.
Whatever you need, we'll do our best to assist. If we can't do it, we'll help you find someone who can. It begins by requesting a quote!

Not sure where to start? Begin by booking a complimentary 15-minute consultation. Before our call, I recommend you take a moment to review the Self Publish Pledge. Our first goal will be to establish a level of mutual trust which I've discovered is the key to success.
There's never been a better time to self-publish! Let's make it happen.
My best,
Brian Schwartz
805-225-1251 (PDT)
PS: I offer a monthly free 'Author Tech Tip' to my subscribers. You can view the recent tips here and signup for future tips here.
Request For Quote
Services offered
Cover Design, Print-on-Demand (Paperback and Hardcover), eBook Formatting, and Marketplace Setup & Optimization
We work for authors & publishers to affordably transform their books into high-quality ready-to-sell editions. Unlike our competition, we set you up with your own seller accounts at Amazon and Ingram which means you have complete control, get paid directly, and never have to question whether or not you are receiving 100% of the profit. Order books directly from the printer or have them drop-shipped to your readers. We optimize your metadata to help findabilty - an issue many authors struggle with.
Learn More About Publishing Services
Book Marketing & Promotion
99% of our KDP Campaigns have all produced #1 Amazon Bestsellers! Every single campaign we've run for our clients has resulted in a top 10 slot within a single category and many break into the top 100 overall.
One-on-one consulting
I have assisted hundreds of authors through the publishing process and have solved nearly every single issue that has arisen. If I can't solve it, I'll put you on a path to resolution by providing options. To hire us on a 'work-for-hire' consulting basis, begin by booking an hour below:
Author Websites (PubWriter)
Need a website? Is your current website delivering the results you want? Why not work with a web developer who understands book publishing better than any other? We specialize in websites for authors! We will ensure your site contains all the essential elements needed to establish the platform that leads to a bestseller. Your site can be enabled to sell books directly (a higher profit per sale), engage reviewers, cater to the media, and establish the creditability you need which provide readers (and Google) with the triggers that drive traffic (and sales).
In 2015, we released a web publisher tailored to the needs of authors. Today it's one of our core competencies and most popular offerings. Learn more at PubWriter.com. Get your website up and running in days, not weeks (or months). It will be fast, secure, and mobile-friendly... just the way Google wants it! Best of all, your site will be turnkey and editing is effortless thanks to the 'save-to-publish' platform we've been using since 2014.