Frequently Asked Questions (FAQ)
Considerations when publishing a book
Distribution: Bookstores, Libraries, Major Retailers (including by beyond Amazon)
Sending out complimentary review copies (lowest cost to author)
Copyright Registration
Cover Design: eBook, Paperback, Hardcover, Audiobook
Ordering books at cost
Editing
Interior formatting (eBook & print-on-demand)
ISBN & LCCN (Library of Congress)
Metadata at Bowker (the database most retailers & many libraries use)
Marketing
Website for pre-orders
The business of managing royalties
Should I enroll in KDP's Expanded Distribution option?
No.
I advise against using expanded distribution (it's a sham) in favor of IngramSpark instead.
Why is KDP's expanded distribution a sham?
What KDP doesn't tell you is that they set the discount with IngramSpark at only 25% with no option for returns... No bookstore will ever purchase books from Ingram at such a tiny discount (especially because they know that KDP gives Amazon a 40% discount for the same title). In fact, if you are enrolled in expanded distribution, go into any independent bookstore and ask them if they can order your book. Watch how quickly their face scours because they know this is one example of Amazon's unfair advantage over bookstores (and they are probably tired of explaining this to authors who walk into their store).
Plus, any books you do sell through distribution, KDP retains a percentage of every sale. All KDP did was set up your book one time, and now you pay them royalties for the life of your book? Check with any bookstore and you'll find that KDP also doesn't allow returns, a policy most retailers expect to have before they order a book from Ingram.
Why is Amazon selling old editions of my book?
When a customer returns a book, as long as it's in resellable condition, Amazon will use that return to fulfill another order. What this means is that if you made a revision to your book, yet somebody gets an older edition of it, there's a good chance it was a return.
At one time, I heard that KDP did 'print aheads' in anticipation of future demand (they use sophisticated AI tools that predict demand). This might also be why a few copies of your prior edition are sitting in a warehouse.
If you order your own book from Amazon, and it's an older edition, contact them and they'll replace it. What is critical is adding a rev # on the copyright page so they (and you) can tell the difference: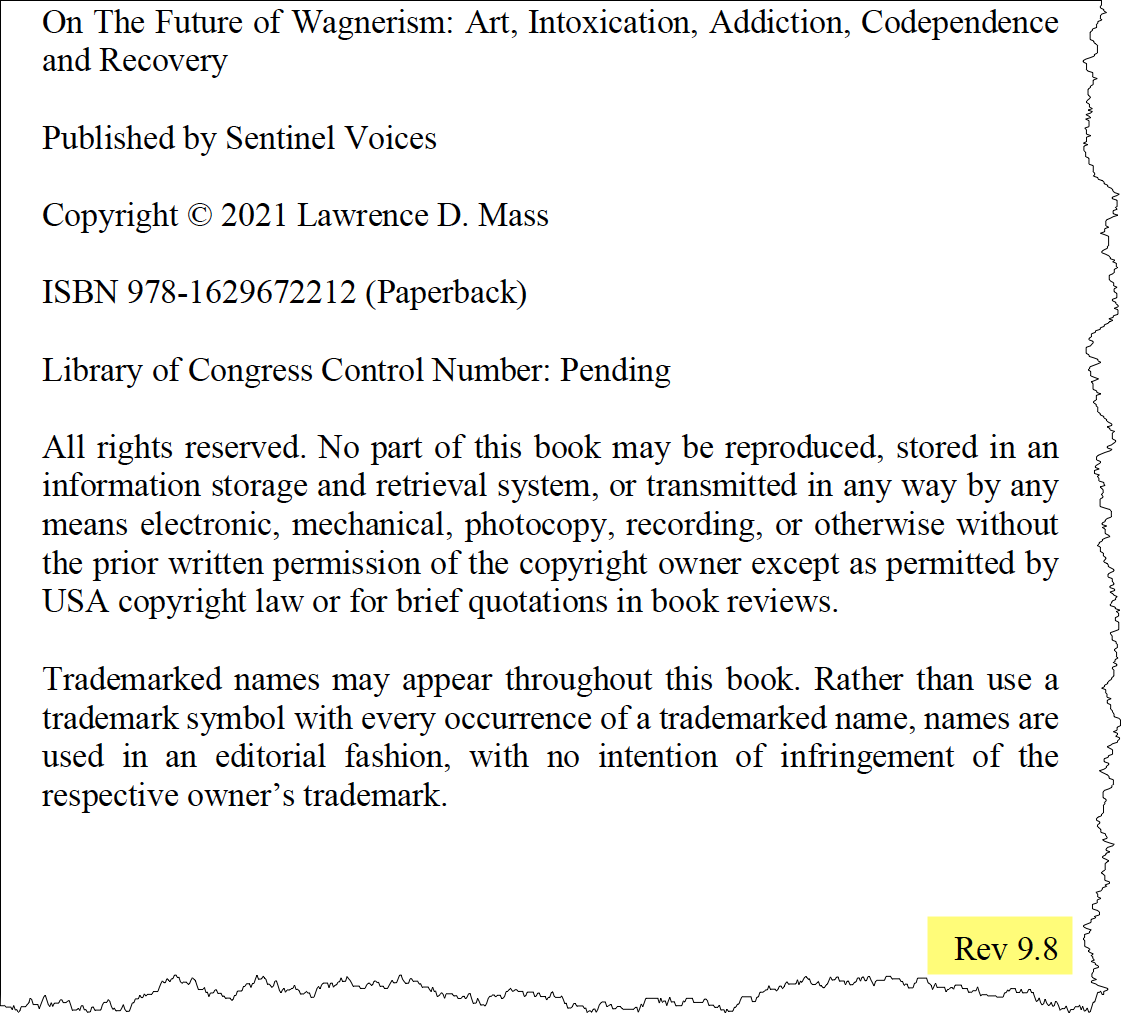 Why is Amazon selling my book at a discount and does it come out of my royalty?
The reason why there is a markup on your price is so retailers can discount your book. Any discount a retailer makes comes out of their profit margin, not yours.
Why is my Kindle edition free?
See Why I prefer Kindle books | SelfPublish.org
I revised my book but Amazon sent me an old version
This is because Amazon will often do 'print aheads' of your book - if you order one copy, they may print two, or three, or four. They may print copies in different geographies depending on demand projections based on AI. Amazon is very good at predicting demand before it happens.
Amazon KDP Specific