Goodreads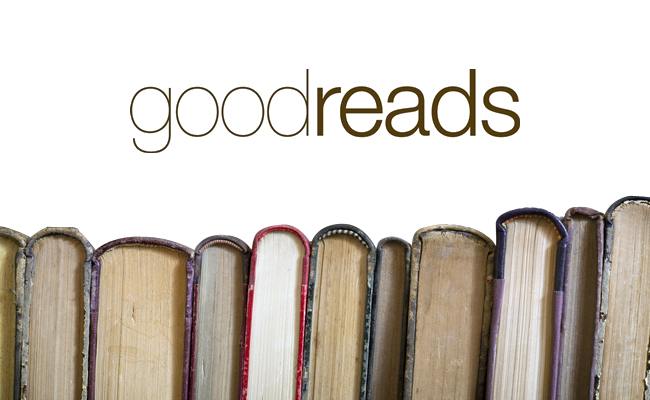 About the Program
Any author, anywhere in the world, can join the Goodreads Author Program for free. All you need is an Internet connection and a published book (or a soon-to-be published book) that can be found in our database. The Goodreads Author Program allows published authors to claim their profile page to promote their book and engage with readers. Once verified, your author profile will include the official Goodreads Author badge, which you can use to tell your fans to follow you on Goodreads.
Benefits of Claiming Your Profile Page
MANAGE YOUR PROFILE
Update your profile picture, write your bio, and fix your book listings—by joining the Goodreads Author Program you're able to keep the information about yourself up-to-date.
PROMOTE YOUR BOOKS
Run a giveaway, connect your blog, and advertise your books—the Goodreads Author Program gives you access to the marketing tools you need to build buzz around your books.
INTERACT WITH READERS
Take questions from readers using Ask The Author, write reviews, and show off your taste in literature. Readers love to learn what books their favorite authors are reading!
CLAIM YOUR PROFILE TODAY To apply for the Author Program, you can follow these steps when visiting the desktop version of Goodreads:
Sign in or create an account, and then search for your most popular book via ISBN, ASIN, or title. On the book, click on your author name. Scroll to the bottom of your author profile page. Click "Is this you? Let us know!" to complete and submit the application.
We will send you an email when you're approved within 2 business days. Your login and password will stay the same.
Already a Goodreads Author? Learn how to use the Author Program effectively on our Authors & Advertisers Blog.
---
As of July-2019, Goodreads has over 90 million users who have posted over 100 million reviews. With thousands of virtual bookclubs, it is book recommendation site many readers turn to for their next read. A large percentage of frequent Goodreads users are women (back in 2015, it was reported as high as 80% of Goodreads users were female).
As part of our outreach campaign, we'll be sure your listings on Goodreads are accurate and encourage readers of groups in your genre to request a copy.
The reviews that are posted on Goodreads can be posted to Amazon (via your AuthorCentral account) and added to the front matter of your interior.
Related
I'm available to elaborate and discuss additional options. Please use my online scheduler to book a marketing consultation.
My best,
Brian Schwartz
805-225-1251 PDT
Goodreads Autolinker
Pull a list top sellers (proprietary)
Break off the ASINs in excel
Drop into PubWriter Autolinker (proprietary)
%B07MCYH4QH
%B00NN84UF2
%B01ITWZT60
%B087C7WS2R
%B07N2GXQ33
%B01DUTOIPK
%B00AFXLI2Q
%B01J4J8DU6
%B01J4J8266
%B00CQS2X4K
%B087TD3THQ
%B06W55VQ58
%B01N3CON26
%B087C85JJ3
%B087Q3Q428
%B07C4XW6C7
%B01M97ZP9O
%B005YG8G5Q
%B00MI01784
%B084KXSZRR