Client Testimonials

You can read more testimonials on SimplyBook.me, Clarity, Facebook, and LinkedIn. I've also got a Pinterest page showcasing some of our past work.
Past clients can please visit our testimonials submission page to leave us one - and we are so thankful for every kind word (I personally find them soul healing on my less than stellar days).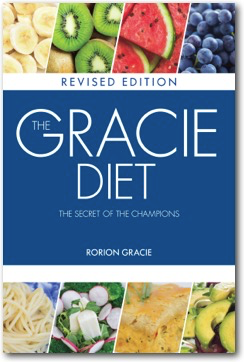 "I've been working with Brian Schwartz and his team since 2013. He first assisted me in setting up The Gracie Diet (and the various translations that followed) on Kindle. Over the years, he's expanded his value and stepped up to assist me in whatever technical challenge I faced - whether it be Amazon, web domains, or any other glitch we ran into. He also identified significant opportunities to save us money and helped reduce our annual tech spend considerably. In 2019, he helped us launch GracieMuseum.com, a website dedicated to preserving the history of Jiu-Jitsu. I'd highly recommend Brian and his team for your next project. He is trustworthy, loyal, has high integrity, and I know that anything he recommends is always in our best interests."
- Rorion Gracie
★ ★ ★ ★ ★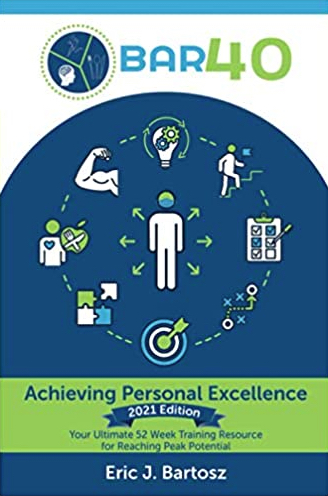 "Brian was recommended to me by an author (Brenda Bernstein) who has worked with him on books that ultimately became reached #1 bestseller status on Amazon. Early on I can already see why. Brian has answers to questions I have not yet considered and as a 1st-time author the saying 'you don't know what you don't know' is certainly accurate. I'm finding it's very beneficial to work with someone with the experience and expertise to help navigate the process of managing the details and getting the finished product out to the readers."
- Eric Bartosz, Author of Bar40 - Achieving Personal Excellence
★ ★ ★ ★ ★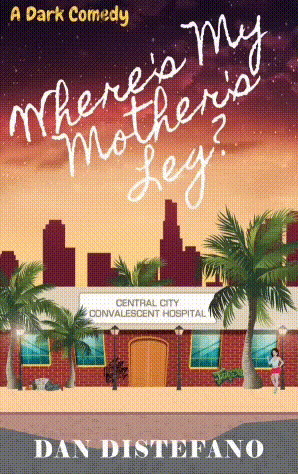 "I am a first time author. Before going with Brian's company I researched a number of other self-publishing outlets. My first priority was accessibility. I have always been able to work directly with Brian. Right from the beginning of our relationship he gained my trust and confidence. His guidance has proved invaluable."
- Dan DiStefano, Author of Where's my Mother's Leg?
★ ★ ★ ★ ★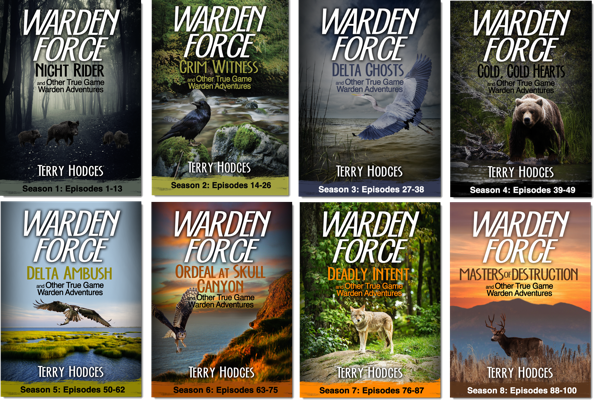 "One thing I have learned is that the book publishing industry is rapidly changing, but I have come to regard Brian as a total expert in adapting to these changes. He is constantly coming up with new ideas to generate reviews and benefit my sales. Some of his ideas don't work, but most of them do. Before I met Brian, my monthly royalties would barely make a car payment. Recently, however, during a single month, my combined Kindle, print-on-demand and Audiobook royalties topped $12,000. I consider Brian a total pro at what he does, and I totally recommend him."
- Terry Hodges, Author of the Warden Force Series
★ ★ ★ ★ ★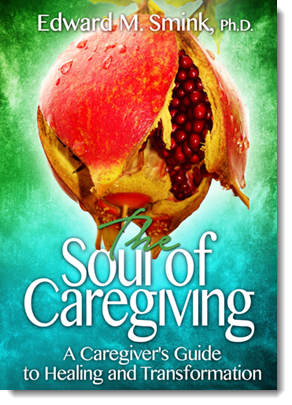 "When I first attended Brian's workshop at Cal Poly, I intuitively knew that he would be the person to assist me in publishing my first book. During our first meeting, Brian said " Your book is about Soul." Thus the title "The Soul of Caregiving, A Caregiver's Guide to Healing and Transformation" was born. He has been an expert in guiding me through the labyrinth of self-publishing. Three days ago, June 28th was the year anniversary of the publication of my book. He has helped getting the book in kindle, paperback, and audio. He also created a journal for my readers. He helped develop a new website and setup my marketing plan. I recommend him highly. We have had fun and have grown mutually in this project."
- Edward M Smink Ph.D. Author, Life Coach, Speaker, Presenter
★ ★ ★ ★ ★
"When my procrastination finally waned and I wrote the book about Viet Nam that I had known for years that I must write, I had no idea what to do with it. Then, my son, Andrew, ran across these folks @ SelfPublish.org and told me that they looked honest and legitimate. Boy! Was he right! I'm so happy that I hired them. They have led me through the jungle of the eBook world with extreme competence and very reasonable fees. I've found Brian Schwartz and Veronica to be always accessible by phone or email with any questions you may have. Hire them. You will be glad you did."
- Mark Garrison, Guts 'n Gunships: What it was Really Like to Fly Combat Helicopters in Vietnam
★ ★ ★ ★ ★
"My name is Duke Nielsen, a very satisfied repeat customer of SelfPublish.org. I have been a special challenge to them in their service to me because I am 81 years young and active in writing but tragically ignorant and frustrated about the technological aspect of publishing and marketing my books.
Based on my trust and confidence in Brian Schwartz and his staff to understand my expectations and to do me right for my latest book, Building Miraculous Work Teams, I stretched our family budget and purchased ePub's maximum publication and promotion package. I didn't even understand the nature of some aspects of the contract. I just had faith in Brian's explanation of the various objectives of the proposal that he sent me and trusted that he and his staff would accomplish their parts and sufficiently lead and nurture me in accomplishing my input objectives. Cynthia was an exceptional coach and cheerleader in urging me on and guiding me to complete my input for the final part of the contract. The book became an Amazon #1 Bestseller two days after our contract efforts were completed. Accomplishing this bestseller rating was not in any way guaranteed in the contract. Even so, it was always a "what if" dream of mine but always beyond my realistic expectations. Especially due to Cynthia's outstanding patience with me and her yeoman persistence in doing everything possible, my "what if" expectation became a reality."
- Duke Nielsen, Building Miraculous Work Teams
★ ★ ★ ★ ★
"If you are deciding whether or not to use SelfPublish.org I can help make your decision a little easier. I am a 60 year MD, Ph.D., published author and generally smart guy. I COULD NOT figure out how to make my newest publication on Amazon KDP look anything close to acceptable. From the moment I engaged him, Brian and his team literally took every drop of anxiety out of the situation. My manuscript had multiple poorly-designed, low resolution tables and graphs which now are looking pristine and professional. I'm actually proud of the book now and eager to promote it-because it represents me properly. If only you could see it "pre-Brian!" This guy was there every step of the way, with no lapse in communication, and delivered exactly what he promised. I wish he did contracting work, because I'd trust him to build my house. Anyway before this starts to sound way over the top, I'll stop. Brian and SelfPublish.org are an unrivaled company."
- Scott Gerson, MD, PhD. 101 Dietary Myths: Scientific Facts and Human Nutrition Beliefs
★ ★ ★ ★ ★
"After struggling with Amazon.com and calling multiple other 'industry experts' for assistance, Brian from SelfPublish.org, was able to answer all my questions and get my book up on Amazon. I had a .pdf with lots of pictures and design work. He was able to convert it wonderfully and also answered my call each time I called! Without a doubt, this guy knows what he is doing and actually cares that you are happy!"
- Kyle Kittleson, Wear a Wetsuit at Work: How You Can Become a Marine Mammal Trainer
★ ★ ★ ★ ★
"Brian Schwartz and his team were just great to work with. We had a very large, very technical file with lots of imagery that we wanted to make available in a reader format. Brian didn't cringe away from it and did a fantastic job converting our Advanced High-Strength Steels Application Guidelines. Then he helped me get the book successfully uploaded with iTunes, Google Reader/Play and other formats. The price was so incredibly reasonable, he completed the project in a timely fashion, and the customer service was just great. We'll have updates to this volume, so I'll definitely be calling upon SelfPublish.org again for help."
- Kathleen Hickey, Communications Manager, WorldAutoSteel
★ ★ ★ ★ ★
"Brian, thanks so much for your guidance and help in preparing Blueberry Muffins Are Up A Buck A Pair for Kindle. I literally couldn't have done this without you. It was well worth the investment to leave this in your expert hands and sleep soundly at night, knowing it would be perfect. I highly recommend you for any struggling author who wants to have their manuscript presented in top notch fashion."
- Leroy Henry, Author
[We converted an eBook Leroy created with iBooks Author (.iba) to Kindle (mobi) format. We enhanced his book with a spotify soundtrack. You can check out a preview here.]
★ ★ ★ ★ ★
"Working with Brian on this project was a dream come true. We struggled for months with an ePublisher and finally called it quits after unsatisfactory results. We hired Brian, who was very approachable, accessible, collaborative, professional and supportive. What more could you want from a Kindle expert? Our ebook, with over 100 photos and five videos, was a technological challenge. Brian met or beat all commitments, was very responsive, and suggested solutions to enhance our customer's reading experience. Thanks!"
- Cynthia Fletcher Rothstein, Scotland at the Speed of Life
★ ★ ★ ★ ★
"Wow!! Thanks for an over-the-top job on this new book. I particularly appreciate the work in the front to make this easier for device users to navigate. The map function is awesome...tells you where you're at and how to get to the launch. Thanks so much for all the extra stuff you did to make this a great e-book."
- Les Beery,
Angler Pocket Guides
Check out the live map links we inserted in Angler's Guide to Kayak Fishing - the eBook is superior to the print edition because it allows readers to pinpoint the exact GPS location with their phone to get directions to the exact location of each fishing spot. It's literally like having a guide by your side telling you were go fish! To our knowledge, it is the only fishing book on the market with this functionality.
★ ★ ★ ★ ★
"Brian has done all the work for me on all three editions of my book. He is a delight to work with, playing the roles of cheerleader, editor, counselor, adviser, and artist with equal excellence. Being a writer himself, he knows the travails we as writers experience while creating our "masterpiece". If you are seeking to be self published and want the best in the business to help you, Brian is the man! Brian goes over and above anything you would expect from one who charges such a modest fee for his superb service. He knows all the ins and outs of the business and is happy to share his vast knowledge. And he does everything he can to continue to help you long after you have paid him his fee."
- Doug Williams, From Cop to Crusader
★ ★ ★ ★ ★
"Not knowing what I was doing in the publishing field, it was recommended to me by a fellow writer, to get in touch with Brian Schwartz at SelfPublish.org. It proved to be the best advice I got. He made it seem so easy that I decided to go further with his organization, and ask them to do a book promotion for the book The End Times Chronicle, a non religious Alternative History was put in the hands of Cynthia Bastian, who guided me, made suggestions where appropriate, and demonstrated a patient and professional attitude, even up to choosing the best genre for the listing. I am eternally grateful to her for getting me through a sticky period. The End Times Chronicle came in at #2 in the Alternative History best seller list!!!"
- Dacre Hill, The End Times Chronicle
★ ★ ★ ★ ★
"Brian combines expertise, professionalism and personal warmth to provide a winning service to authors. His strategic knowledge of the current book market is very impressive, sensible and of great practical value for any author. I highly recommend Brian's services."
- Robert Simon Siegel, author: Thieves of Eden and Six Seconds to True Calm
★ ★ ★ ★ ★
"I found Digital Publishing Consultants and eBook Formatting Specialist on the internet, and this company had great reviews. As with anything you read on the internet, there is some skepticism and trust that goes along with hiring on the recommendation of people you've never met. I knew I wouldn't ever get my ebook published if I had to do it myself, so I hired Brian Schwartz, the Kindle Expert to shepherd me through the process. I have not been disappointed, and this company has delivered everything I expected. Communication was great and his response to my emails were within the same day, often within the same hour...and I could reach him by cell phone immediately during business hours. I had some difficulty selecting a cover design, but he worked with me until the decision was made, suggesting creative options. What I liked most about this company is that there was a smorgasbord of services you could choose from with the prices for each and what the service included. It was very reasonable, and I couldn't be happier with the results. For anyone wanting to publish in ebook format, I would highly recommend Brian Schwartz."
- L Charmayne Sanders, SANDCASTLES: Dream Poems Of Childhood Sweethearts And Lost Loves
★ ★ ★ ★ ★
"As a journalist and author of several science books that were published by major houses, I chortle with happiness to find the realm of e-publication. Going directly to the readers beats the heck out of being ignored by the public relations bureaucrats at the increasingly irrelevant New York media corporations. Brian Schwartz's professionalism and attention to detail took a load off my mind, liberating me to concentrate on triple-proofreading my Going Postal investigation without having to worry about the technical intricacies of formatting and publishing it on multiple platforms. I highly recommend Brian and his team at SelfPublish.org."
- Peter Byrne, Journalist and author of Going Postal
★ ★ ★ ★ ★
"I hired SelfPublish.org to convert my manuscript into an eBook after attempts to complete the job on my own fell short. I was skeptical in the beginning because I did not know anything about Brian Schwartz; however, I developed a sense of assurance after being forwarded introduction materials which provided me with the opportunity to view him in action at one of his working webinars. As for the actual service I received, every aspect was high quality. My eBook was converted beautifully. I had absolutely no problems uploading my work to all of the major eBook outlets. I was also assisted in having the perfect eBook cover designed. To top it off, Brian educated me on how to move forward with my project to get the very best in return. If you are looking to have an eBook converted or you need a book cover designed, I highly recommend you check out SelfPublish.org -  The one stop shop!"
- Edith A. Ellis, Author of Special Education Inclusion: 8 Simple Steps to a Strong Start and Co-Proprietor of Educational Compliance Consultants of Michigan, LLC
★ ★ ★ ★ ★
"Brian Schwartz provided a kindle conversion for my book that was significantly higher in quality than many I have seen. The layout and quality of the print, the color and tone of the photograph - it was all very crisp and sharp-looking. He also made an extra effort to offer suggestions on the document I submitted rather than just printing it as I had submitted. Beyond his help with the conversion, Brian answered questions and offered about other aspects of publishing which made me more informed and better able to navigate through the challenges involved in the publishing industry."
- Melissa Reid, A Journey of Love
★ ★ ★ ★ ★
"SelfPublish.org did a wonderful job converting all five of my historical fiction novels to e-books. Brian was easy to work with and thorough, making great suggestions I would not have considered for a work of fiction. Though my books have been selling over-the-counter for years, within only a couple of months, my e-book sales on Amazon were matching or outpacing my print sales."
- Teresa R. Funke, Award winning Author of Remember Wake, Dancing in Combat Boots, and the Home-Front Heroes Series
★ ★ ★ ★ ★
Thanks to Brian Schwartz, the Kindle Expert, for helping me publish the e-book of Loose Change. I worked on getting this done for a year, and Brian finally took me across the finish line. He converts your word file to epub formats, and has video tutorials so you can publish them yourself and receive all the royalties.
- Sara Davidson, N.Y. Times best-selling author of Loose Change and other books.
★ ★ ★ ★ ★
"From just a PDF, Brian was able to convert my 73 chapter, 392 page novel in less than 72 hours! I'm pleased with the conversion and excited that my book is now available in the most popular digital formats."
- Ken Schultz, Author of A Race of Devils