Kindle Series on Amazon (How to Create One)
If you have a set of books in the same series, you need to contact KDP to request they setup a single sales page (and buy button) for the entire series like this:
But first, you need to update the metadata in your bookshelf! Here's the step by step. If you prefer a video tutorial, jump to the end.
Step 1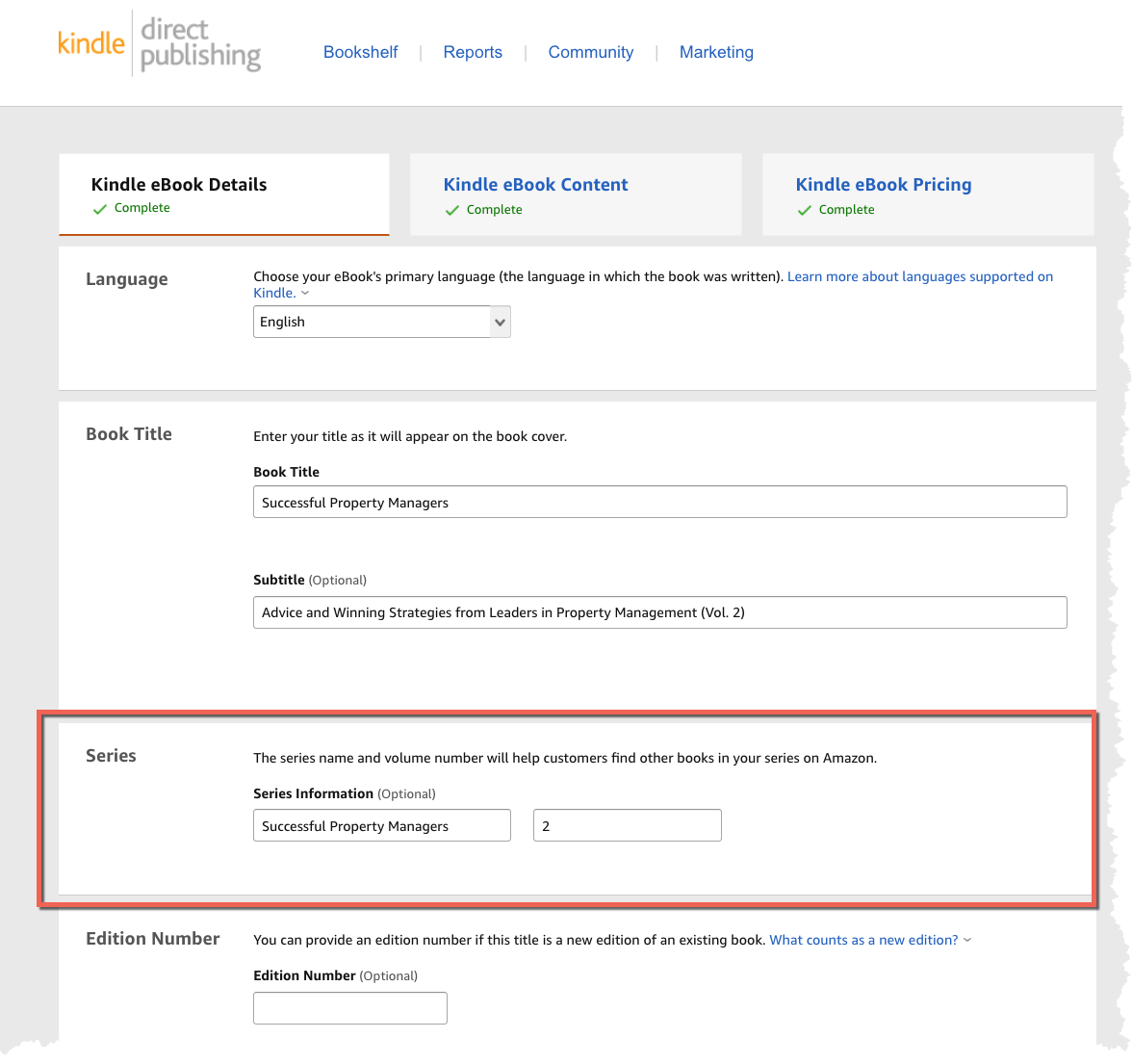 Step 2
Make a note of your ASINs: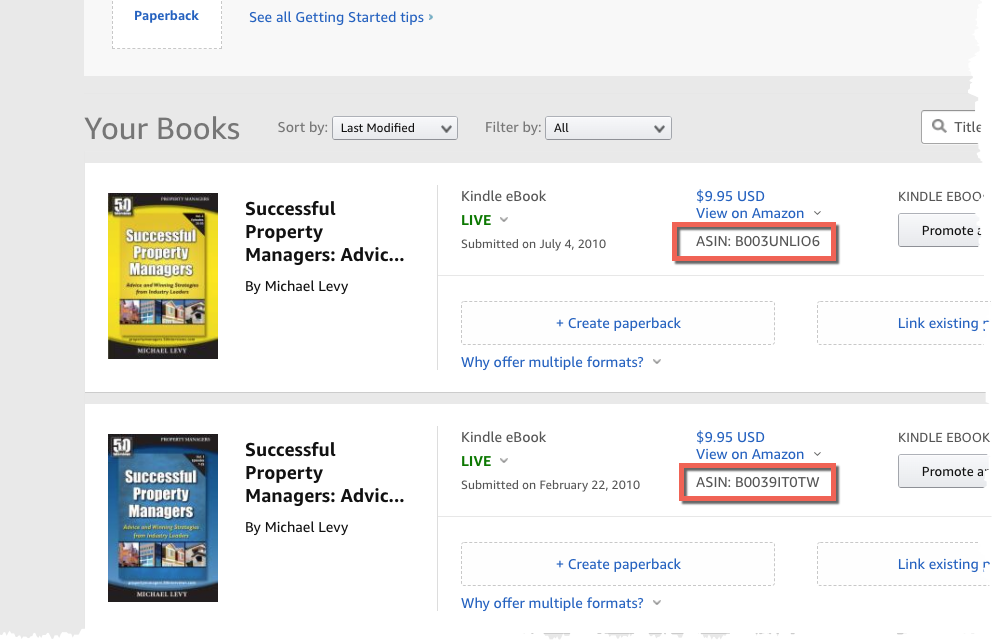 Step 3
Submit a request to KDP via the Contact Us link at the bottom of the page: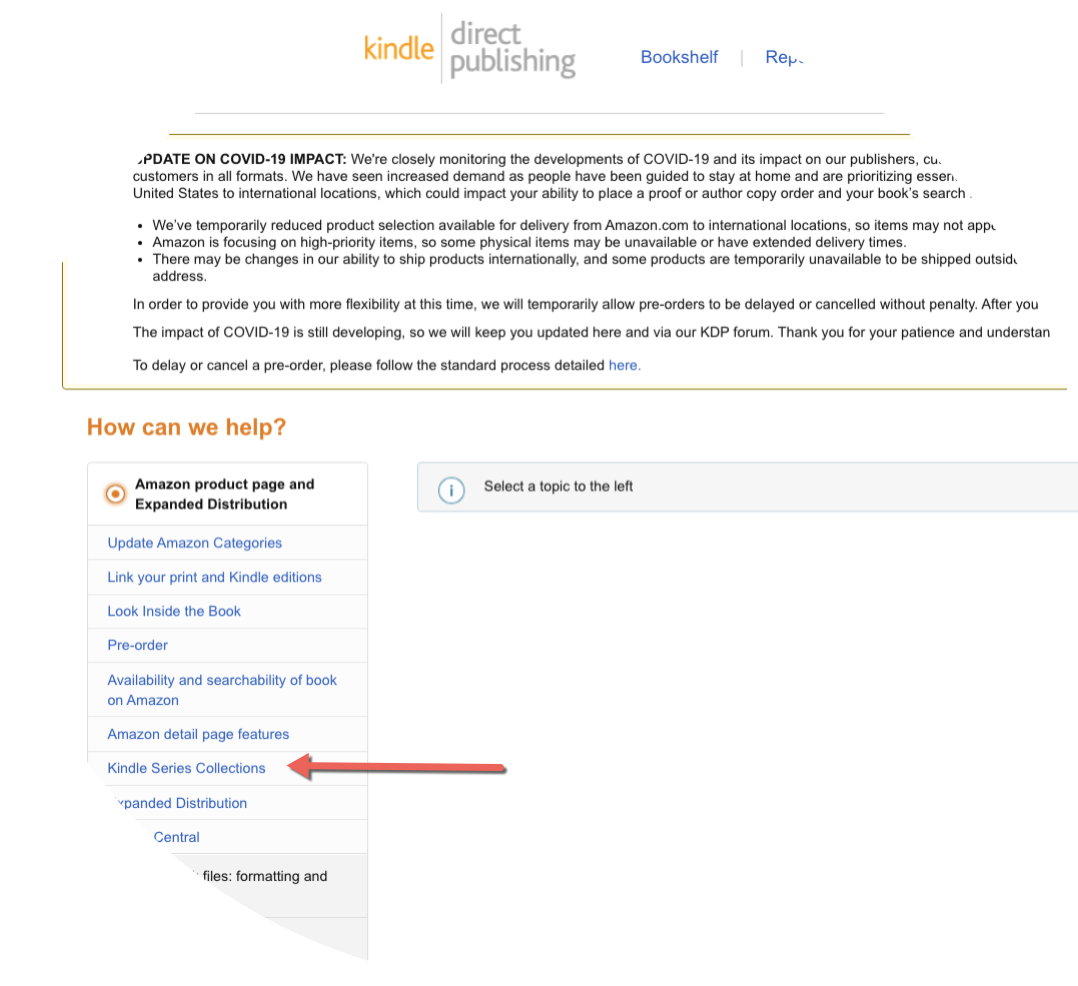 Step 4
Provide the info for your series (with ASINs):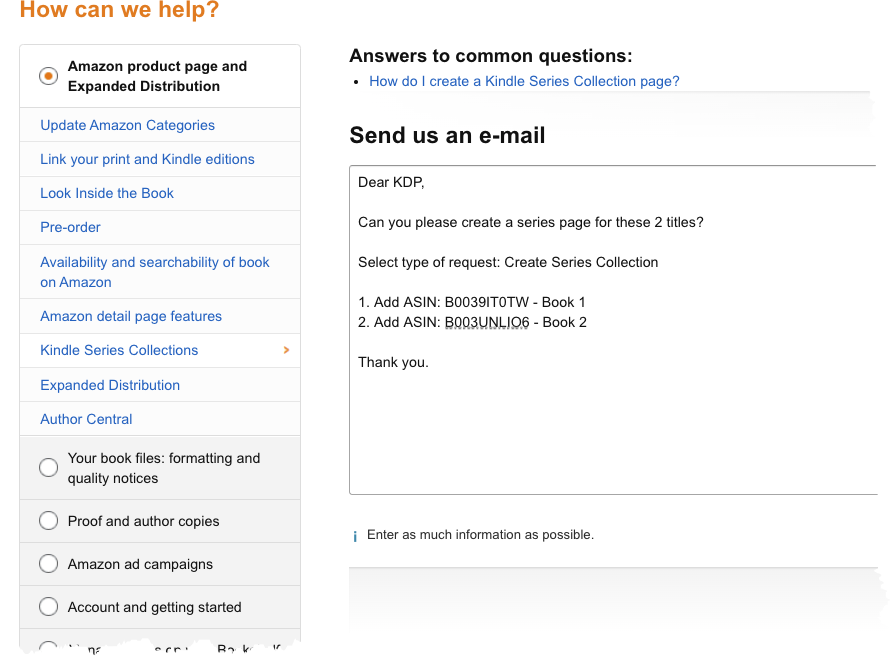 Here's the actual note I sent:
---
Dear KDP,
Can you please create a series page for these 2 titles?
Select type of request: Create Series Collection
1. Add ASIN: B0039IT0TW - Book 1
2. Add ASIN: B003UNLIO6 - Book 2
Thank you.

---
It'll take 24-48 hours and they'll usually confirm via email. When it is live, you'll have a new ASIN to link to (in this case B01M3177EJ). Reviewers can post reviews for the entire series and you'll gain greater visibility on Amazon:
Step 5 - Add the series (once it's live) to your Amazon Author Page.
Don't forget this final step! It does require you have a Author Central account.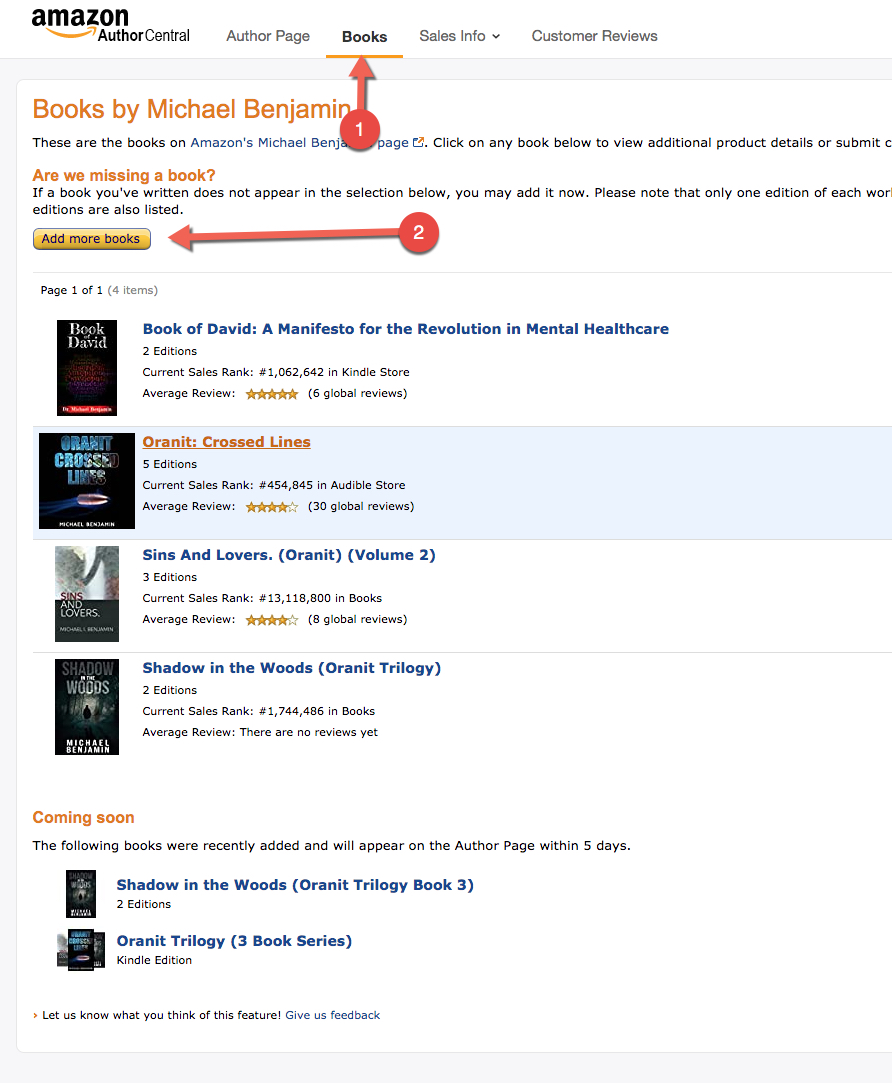 ---
Video Tutorial
Once you've done this for your own series, share a link to it in the comments below!
Thanks,
~ Brian